Commercial Construction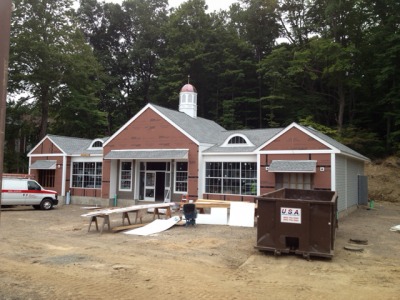 The LaMountain Bros., Inc. Construction Division encompasses all the elements necessary to build a new facility, maintain an existing one or remodel it to today's standards. We have most trades in house in order to maintain control over quality and scheduling. Qualified Project Managers and Foreman for each specific trade stay in touch with our clients daily while overseeing their project's everyday details.

We provide expert service throughout the New England area with our skilled in house professionals including:
Electricians
Plumbers
Equipment Operators
Welders
Building Construction
Facility Construction Division
We work tirelessly to ensure our customers receive an open line of communication allowing us to create the car wash or fueling facility that you envision. From the ground up, LaMountain Bros., Inc. can be your one call for any issues you may have with an existing facility or to build a new one. We can work with you directly to restore your outdated building, add to your current place of business, or construct a new facility for you.
Services provided by our Construction Division include:
Canopies - New and Repairs
Fueling Facilities - Retail and Commercial
Car Wash Construction
Convenience Store Conversions
Co-brand Fit Outs
Auto Repair Facilities
Buildings - New and Remodel
ADA Compliance
If you are looking to update, renovate, or create a new facility, contact LaMountain Bros., Inc. today: 508-987-5322.